EV Charging Station
Volta - Honolulu, Hawaii 
Copyright 2011 ©Volta Industries LLC. All Rights Reserved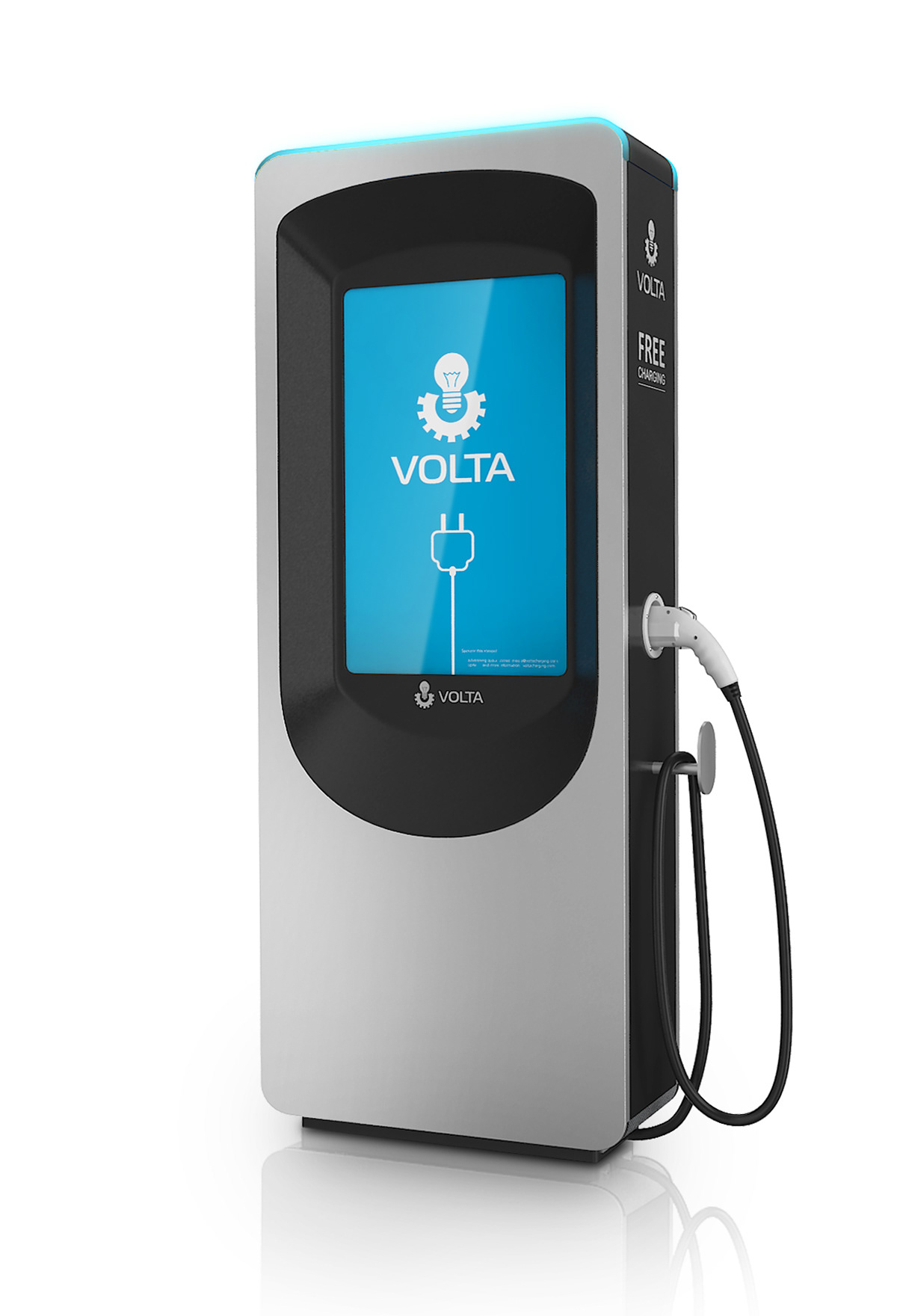 Electric Vehicle charging station design for Volta Industries, Hawaii.
The Honolulu based company Volta has started an innovative strategy with this new charger, a free sponsored electric vehicle charging. 
With a sleek, simple and friendly design is more than a charging station, is an advertising media as well. So the charging is free for the users.
The charging station was designed to be integrated into different environments -outdoor and indoor-, shopping malls, stores,cinemas, etc...